Many  creators made millions of dollars by selling NFTs and some have been able to achieve recurring income as well.  With an early stage in this space it is really attractive to consider being a creator.
Becoming a NFT creator is worth it. It just requires hard work and dedication and knowing that it is a lifetime job if not planned properly.
In this post we will look into why its worth it and discuss some realities you need to know.
NFT Space is Still Early and Growing 
The NFT industry has been growing very fast with around 46k unique user transaction in January 2021 to around 360k in December 2021 (Statista). Yet, this is little in comparison to the total world population of around 8 billion (2020).
To have an idea how fast it is growing. The crypto market has been rapidly growing at a rate of 113% outperforming the growth of the internet on the same timeframe which was 63%.
Percentage-wise this is extremely fast when you compound and do the calculations. Here is below an example table on how it looks to compound number 1,000 at 113% vs 1,000 by 63% over 10 periods.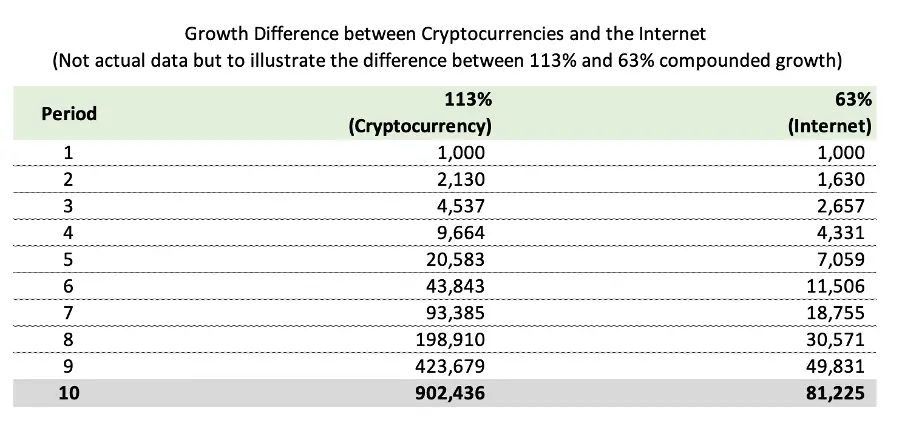 The difference is large, more than 10x. You may wonder, why do we discuss cryptocurrency in a NFT post? Because they are both on the Blockchain whether you buy cryptocurrency or NFTs. At the end of the day, if you want to buy a NFT it is mainly bought through a cryptocurrency and it is metadata is stored in the same cryptocurrency blockchain.
With such growing early industry there is a huge market potential for us regular people to grab market share of users joining this space.
Also, there are already a handful of brands that adopted NFTs. Here are some examples:
Brands on VeVe: Coca-Cola, Disney, Cartoon Network
Brands on OpenSea: Nike, Adidas, Twitter
Brands on Immutable X: TikTok, BookGames
There are much more…
You can do What you Love
The nature of the NFT market allows you to build communities around your passion. It could be an activity about video games (play-to-earn), a business activity (for entrepreneurs), or it could be as simple as a community around a profile picture/accessibility (like Bored Apes Yacht Club)
The options are limitless everyone have different passion which means there is surely group of people that cares about what you are passionate about.
I believe that this is a unique opportunity for someone to work and have a community exactly around their passion which has never happened before
For example, a new NFT collection called CartoonsNFT that is all focused on serving the inner child of their holders who just love cartoon experience.
You can Build your Own Business
There are few ways that a business owner could raise money, one is from personal or other people investments and the other way through taking financing.
With the availability of the NFTs,  creators can build their own businesses using this space for raising capital and  give back to their community through different experiences that does not have to be necessarily investment returns (just to be realistic, still many care about monetary returns and hopefully it change).
Also NFT builds a community which is a powerful marketing tool.  Here is an example, one of the successful  businesses that have a great community is the Harley-Davidson. Harley riders are strongly bonded to the brand, whether it is their clothing, motorbikes, and activities. If you go anywhere in the world with your Harley you will definitely be welcomed there.
In the NFT space communities are the same. They are bond together with interest and also accelerated with monetary value of holding a piece of this community which is the NFT itself.
Here is a collection I am in,  Impact Theory Founders Key purpose of building the collection was to create a strong community around the plan to strengthen the marketing and word-of-mouth. But also in reality Impact Theory as a brand is also a million dollar entertainment studio making multiple of series and content for the wider audience.
You can Support a Cause you Care About
Having a NFT project doesn't mean that you have to build a business collection. It could be as simple as working towards supporting a cause you care about.
For example, FishyFam is a community that cares about the ocean and at the same time it still makes unique experience for their community through events and merchandise.
You can create Recurring Stable Income
NFT generate income for creators not just through selling the initial piece of art but it's also gives royalties from the resale value that occur on the secondary markets.
With such benefit you can generate a new source of recurring income that help you work on that project for the rest of your life.
You can Have a Community
Again, I want to emphasise that because one of the most powerful things about being a creator in the NFT space is having a community.  You will have have a group of people that have similar interest as yours and would support you in whatever you want to do.
This industry has just started but I can assure you in my few months of experience in this field I have realised that I know a lot about people in the communities I am in which is very engaging.
A Community that I like is Bears Deluxe. Who are always having fun and enjoy the gamification aspect of owning their bears, bees and hives.
Realities you Have to Know
Ok, it is not always sunshine and rainbows. Here are some realities you have to keep in mind.
Your Reputation is on the Line
If you are genuinely a good person and you are not planning to scam people then make sure that being a creator in this space means also your reputation is on the line.
Once people know who you are and support you with their money. It means you have to add value to their life and make this payment worthwhile.  It also means mistakes here may get them upset. Because unfortunately people in this space are very short tempered and want everything fast.
It is a Lifetime Job you cant Just leave (Unless you stated to them in the Beginning)
It is true that being the creator could make you quick cash but it will also mean that you will have to work for these people forever.  You will always have to find a way to engage with the users whether it is with entertainment, activities, or adding monetary value to their NFTs.
Ok, there is one way to protect yourself here, is to set their expectation from early stages. If your plan is to just sell the NFT as an Art then there is no reason for them to demand anything from you. But if there is utility, it should be clear what they are getting out of it.
Final Thoughts
Being a creator for NFTs is definitely worthwhile. Personally at the beginning of my NFT journey I was excited and I planned to make my own project. But then I took a step back and said to myself I would only do a project that I am 100% sure I want to do it for the rest of my life because again this is going to be my reputation on the line.
I asked my followers on Twitter about the topic, and here are the results…
Related Posts:
Disclaimer: Above links are affiliate links and at no additional cost to you. I may earn a commission. Know that I only recommend products, tools, services and learning resources I've personally used and believe are genuinely helpful and relevant. It is not because of the small commissions I make if you decide to purchase them. Most of all, I would never advocate for buying something that you can't afford or that you're not yet ready to implement.