The controversy about whether accounting is a science or an art has been a topic of debate many times, but nowadays is something perfectly defined; it's not a matter of adopting an eclectic position, but having clear concepts. Then…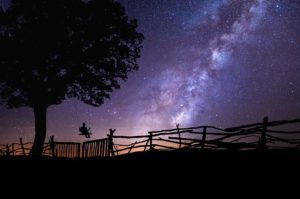 Is accounting an art or a science?
The answer is simple: we can consider the different processes and methods used in accounting as science, and the processes of analysis and decision making as art.
It has the taste of both worlds.
There are a series of scientific methods that govern accounting in the way it's performed, but it's also true that you as an accountant who spend a lot of time analysing and interpreting the results you obtained from the application of these methods, so we also can consider that as art; your artistic innovation is key in the decision making process.
Many people say that art is the practical application of science, and I consider that's true.
I particularly like this phrase to express it:
"There are more than one way to paint a picture".
What makes accounting a science?
Let's use the definition of science I found on sciencecounsil.org:
"Science is the pursuit and application of knowledge and understanding of the natural and social world following a systematic methodology based on evidence".
Also:
Scientific methodology must include:
Objective observation and measurement
Evidence
Experimenting and testing of hypotheses
Reasoning to establish conclusions drawn from facts
Repetition
Analysis of the resulting data
Verification and testing
Nowadays, no one can deny the scientific nature of accounting, although there are still many authors that keep denying these facts.
It's a branch of superior human scientific knowledge, and it has a goal; to clearly establish economic facts as they've a monetary – therefore mathematical – explanation and this constitutes a "financial reality"
This field of knowledge has all the essential characteristics of scientific knowledge, but specifically "practical knowledge". In this sense, these are facts related to human's culture and specifically social facts; they're generated from activities that humans perform when they build a society and live in it: that is, economic activities.
So, as a science that is based on experiences, it observes the facts, formulates hypothetical statements and then confirms or invalidates them. It uses different levels, rules, norms, laws or principles to form theories that are later integrated into a particular discipline.
I'm saying that it meets the conditions or characteristics of scientific knowledge because in that knowledge there is order, it has a structure, it has a meaning or direction and you can also find legality, identity and causality.
Nowadays, this science stands with its own means of research, its extensive legal-economic connections and its methodology as one of the great realities of contemporary knowledge.
The old-fashioned opinion that some authors have saying that accounting is not a science, but a technique, it's configured as an archaeological opinion typical of someone who lacks authentic scientific information.
Now, in the case that the common line of thinking was that accounting is a technique, we'd also win.
If you think carefully about it, when you deal with accounting as a technique we are referring to its practical application as a science, that is, you're using this technique as a tool of a particular scientific process.
This "technique" is constituted by a set of means and artifacts, as well as all the procedures that make it possible the achievement of the functions and goals of that technique.
When accounting began its scientific stage, we observed that the process of manual registration was passed to mechanical registration and from this to electronic computing or what's the same, electronic data processing.
Today, accounting has new computer tools that try to manage, share and channel both real information and intangible knowledge of the company so that it flows in the organisation integrated in applications such as Intranet, Groupware, Data Mining, Knowledge Data Base, document management, etc., although among all of them the Electronic Data Interchange stands out.
This technique makes it possible for you to save time, but it also makes it easy the interpretation and analysis of the economic facts and it presentation. Thanks to the technique, the usefulness of accounting, due to its practical application, is decisive in the administration and in the development of economic activity at different levels.
As a practical science, it's a discipline that develops its own experimentation techniques such as collection and analysis, measurement, etc., all of which serve for the contrasting ideas with facts by way of experience.
The accounting technique in scientific research, as a verification technique, tries to test some specific facts by examining propositions based on experience and particularly from experimentation.
Science constitutes an ordered set of knowledge that you as accountant, methodically achieved with respect to certain phenomena you take from reality, while its implicit technique manifests itself as a set of procedures and resources to achieve an objective; the first can't exist without the latter…
What makes accounting an art?
What is art?
Let's take another definition from a reputable source on the web:
"Art is something we do, a verb. Art is an expression of our thoughts, emotions, intuitions, and desires, but it is even more personal than that: it's about sharing the way we experience the world, which for many is an extension of personality. It is the communication of intimate concepts that cannot be faithfully portrayed by words alone. And because words alone are not enough, we must find some other vehicle to carry our intent. But the content that we instill on or in our chosen media is not in itself the art. Art is to be found in how the media is used, the way in which the content is expressed".
It's usually affirmed that all applied science is art and if by art we understand:
"an expression of our thoughts, emotions, intuitions, and desires"
But also, the conjunction of experiences, skills, imagination, vision and ability, we can conclude that the application of accounting meets these definitions, so we can consider it an artistic expression.
When you – as accountant – are in the process of research, the formulation of problems and the verification of answers, since they don't constitute a set of fixed rules and it requires an exercise of psychic faculties and personal experiences, you're using your particular professional knowledge as a media to express your personality at a strategic and financial level.
You can also see this in the communication of the results you obtained from your practice.
You objective as accountant is to collect, classify, register, describe, interpret, break and summarise in monetary terms, the operations of an entity, whether public or private, with the aim of extracting valuable reports that support, identify and clarify the reasons for strategic decision-making.
The information wouldn't have meaning or practical validity unless it's analysed and interpreted to improve administrative progress and projections to develop the economic performance of companies.
So, if you dissect the science and art in the following basic components:
Analysis and interpretation of operations: the series of personal judgments related to the content of the financial statements, based on analysis and comparison. It's obtained from the information contained in the financial statements.
Evaluation: the evaluation of the financial and economic situation of the company as an effect of the diagnosis that results from the analysis and interpretation of the operations have determined both the behaviour and the result of the operations.
Decision making: the administrative action adopted based on various criteria and therefore not determined solely by accounting.
You, as a decision-maker can help yourself when making decisions using some more or less scientific techniques and more or less sophisticated means – such as, for example, expert systems, but the ultimate decision is up to you.
Then, accountant or bookkeeper?
According to this website,
"Accounting and bookkeeping overlap in many ways. Some say bookkeeping is one aspect of accounting. But if you want to break them apart, you could say that bookkeeping is how you record and categorise your financial transactions, whereas accounting is putting that financial data to good use through analysis, strategy, and tax planning".
I don't know how you can talk about making decisions only on the basis of science, decision making is also part of your own personality, your knowledge base and your experiences, and that's an art.
Final Thoughts
It's easy to think for other people no related to our profession that you and me as accountants, only need to deal with the numbers, but the reality is that an accountant must have the ability to observe problems – and solutions to them – from a multilevel perspective.
The modern business environment requires that accountants act as more than just bookkeepers; you're here to act also as counselors and part of the decision making team. In fact, you're a key element of the organisation you work for, especially in strategic decision making.
In this sense, the accountant is a person that has learned to see and resolve problems not only using a scientific approach or method – something essential for every modern business – but he/she has also learned to use some his/her very own personal cumulus of knowledge and experiences to create strategic plans to achieve the organisation goals.
These are facts and in this sense, accounting is a very interesting, enjoyable and practical "scientific art".

Related Posts:
Disclaimer: Above links are affiliate links and at no additional cost to you. I may earn a commission. Know that I only recommend products, tools, services and learning resources I've personally used and believe are genuinely helpful and relevant. It is not because of the small commissions I make if you decide to purchase them. Most of all, I would never advocate for buying something that you can't afford or that you're not yet ready to implement.